Tech Trends For Info communications And Electronics
2 min read
The start of a new year can bring both hope and anxiety, especially as disruptive innovation remains the only certainty in the foreseeable future. Keeping abreast of tech-related trends across a wide swathe of industries can help business owners and innovators better position themselves to ride a rising tide or avoid potential pitfalls. In no particular order, we've put together a list of five tech trends to watch as the year unfolds.
1. Artificial Intelligence gets bigger Automating routine tasks and deriving actionable insights from complex datasets are just two of the numerous benefits that artificial intelligence (AI) offers to businesses. The potential productivity gains from using AI in operations are tremendous, with the McKinsey Global Institute estimating that AI will contribute an additional US$13 trillion to the global economy by 2030. The latest International Data Corporation (IDC) spending guide also forecasts that worldwide expenditure on cognitive and AI systems will increase to US$52.2 billion in the years leading up to 2021, with a compound annual growth rate (CAGR) of more than 45 percent. Hence, both the development and adoption of AI technology look set to be profitable ventures, as well as gamechangers in many industries.
2. Internet of Things demand soars With the proliferation of connected devices that regularly generate, transmit and receive data over cloud servers, the Internet of Things (IoT) is on track to overtake the Internet of People; that is, there will be more chatter between machines on the internet than there will be between humans. According to an IoT Analytics' report, the number of active IoT devices are estimated to grow to 10 billion in 2020 and 22 billion by 2025. The global IoT market is forecast to reach US$1,567 billion within the same time frame. As nations around the world, including Singapore, pursue their smart city ambitions, numerous sensor arrays are coming online to monitor and analyse the behaviour of people, transport systems and other infrastructure. This contributes significantly to IoT demand. Large IoT expenditure will also come from the manufacturing sector as it uses the technology to perform predictive maintenance and better manage production assets. Developers of IoT technology are thus well positioned to ride this wave in the coming year.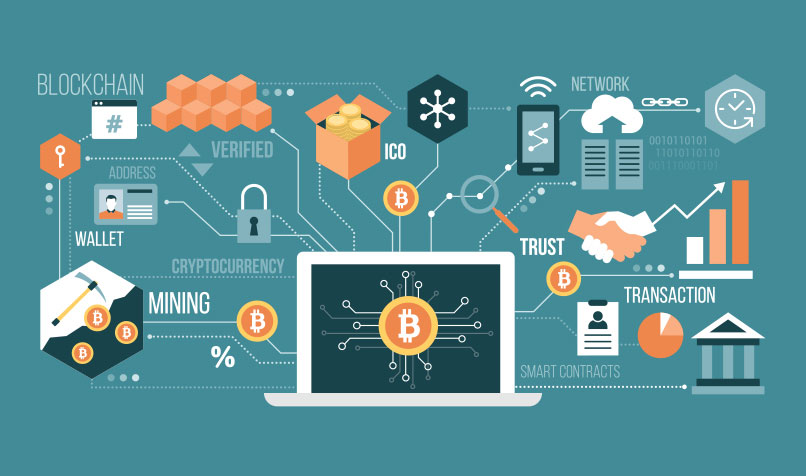 3. Blockchain emerges from Bitcoin's shadow Even as the value of cryptocurrencies continues to fluctuate, the value of the underlying technology—blockchain—is likely to see gains in 2019. Often described as distributed and immutable ledgers, blockchains allow a transparent and permanent record of transactions. Beyond vouching for the credibility of Bitcoin or Ether exchanges, blockchain can be used for a variety of applications, including the management of supply chains, the authentication of educational certificates and the registration of land ownership. The use cases are plentiful, and while many blockchain-based applications were still in an experimental phase, some of them are likely to mature into full-fledged operating systems. Read more from Asian Scientist Magazine at: https://www.asianscientist.com/2019/02/features/ipi-singapore-tech-trends-infocommunications-electronics/